Sunflower oil refinery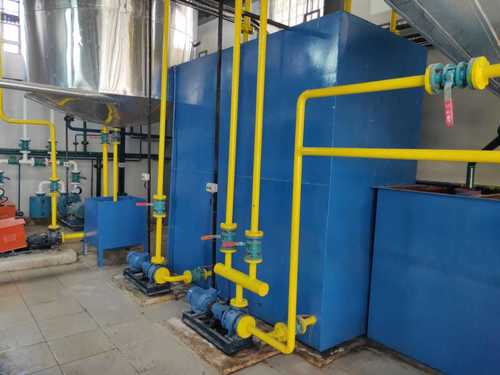 Sunflower oil refinery
Price And Quantity
Product Specifications
Automatic

Human Machine Interface
Product Description
Sunflower Oil Refinery marketed by us, is a machine designed and built to refine crude sunflower oil, with the primary goal of removing contaminants from the crude oil. This refinery also ensures low manufacturing costs, boosting the likelihood of our customers. We design and build fully integrated refinery plant for sunflower oil. Sunflower Oil Refinery is checked under all industrial parameters to ensure its high quality and effectiveness. Because of its exceptional efficiency, the plant has a very low operating cost. As the output is guaranteed to be of the greatest exportable quality, large profits are guaranteed.
Neutralizer to remove the Free Fatty Acids (FFA) by adding caustic soda. Oil is heated up to about 60C by heating coils and oil is stirred by stirrer. Then soap stock formed due to chemical reaction between free fatty acid and caustic soda which are allowed to settle at the bottom of the neutralizer from where it is taken out into soap stock tank.This oil is washed with hot water to reduce extra caustic and soap ppm in the neutral oil.Some oil like Soya bean oil requires to Degumming, the process in batch system calculate amount of phosphoric acid add before adding caustic in neutralizer.
Neutralise oil is heated in bleacher at 100C to 110C under vaccume.After reaching the temperature by adding Bleaching earth the color remove by the process called adsorption process. Where all coloring pigments are adsop on the surface of the bleaching earth, this is catalytic reaction. Color pigments and bleaching earth remove by filtering system.
The bleached oil is heated in the de odorize to remove odoriferous materials like phenols tocopherols aldehydes, ketones which are basic responsible for color of oil. This all odoriferous material evaporates by high temperature at 180C to 240C under high vacuum systems.Thermic Fluid Boiler, Vacuum Pump, Barometric Condenser, Catchol, Steam Generator etc. play their role in the refining process. So these equipments are part of the refinery and connected with the vessels through pipelines.
Cooler
De odorized oil is requires cooling at atmospheric temperaturtre to avoid oxidation.De odorized oil cool in the cooler with cooling media upto 45c.Before sending this oil for final packaging oil is pass through the bag filter
Like sunflower oil which contain some wax is requires to remove before packing. This process oil is pass through chill media reduce the temperature at the 5C to 10C then pass through the filter to remove wax.
Process for palm oil refinery , fraction process
Palm oil requires fractionation process , in which palm olein , palm styrene are separated by chilling system at ceratin temperature oil pass through the filter the fraction and composition of oil receive. For this purpose crystallizing vessels are use in which chilling pipe coils cool the oil for fractionation. Palm styrene crystals are formed due to chilling which are separated in the filter press and pure liquid of palm olein is obtained and palm styrene cake is retained in the filter press
MITSUN Oil Refinery Machinery in Batch system available from 5MT per day to 50MT per day
We make all ranges of Refinery from 1.5 MT/Batch to 12MT/Batch 5 MT to 50MT per day with high efficient technological machineries
Neutralization
Bleacher
Deodorizers with high efficient vacuum system
Horizontal / vertical cooler
Plate and frame Filter press
Pressure Leaf Filter
Thermic fluid boiler,
Steam boiler with water softening plant
Cooling Tower
Trade Information
Telegraphic Transfer (T/T)

5 Per Month
60 Days

Loose and wooden box
Africa, Middle East, Western Europe, Eastern Europe, South America, North America, Central America, Australia, Asia

Federation of Indian Export Organization Vadodara Chamber Of Commerce Oil Technology Association of India Indian Plastic Institute Baroda Management Association